Industry Studies & Trends
US business trends in financial wellness education training have taken root in businesses and agencies. Moreover, according to SHRM, over 57% of all businesses provide impactful financial readiness training at the workplace. Financial stress, retirement unpreparedness (borrowing against retirement plans), productivity and performance declines significantly affect employee mission readiness. Financial literacy is the new face of productivity. Improving profits must include an unbiased financial readiness campaign centered around the employee's financial health.
Investing In Financial Wellness & Education
Investing in financial education is fundamental to your business success and bottom-line profits. Connecting employees and students to financial readiness training programs empower them to become fiscally proficient and financially secure at the workplace, school and at home. Financial confidence and competence aids in the development and sustainability of a high performance workforce and student body. This investment pays lasting dividends to the company, employees, clients and its stakeholders.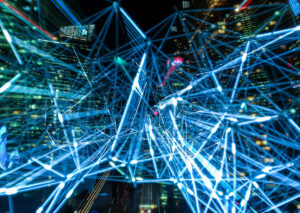 IT Solution Provider
BC Holdings of TN (BCH) is a Department of Veterans Affairs (VA) verified Service Disabled Veteran-Owned Small Business (SDVOSB) certified by the Center for Veteran Enterprise (CVE). Expanding business opportunities for SDVOSBs is an excellent way to honor the brave men and women who have served proudly and honorably in our Armed Forces. With offices in TN (HQ), MD (Washington DC) and CA, BCH has established itself as a trusted and highly regarded solution provider of agile and responsible workforce training, management and implementation support in Total Financial Wellness training, Applications Development and Data Analytics. BCH also provides Administrative Management and General Management Consulting Services (541611), Temporary Help Services (561320), Office Administrative Services (561110) and Other Scientific and Technical Consulting Services (541690). BCH employs a certified and creative team of IT, Project Management (PM) and Training Professionals (TP) who provide responsive services to our valued clients.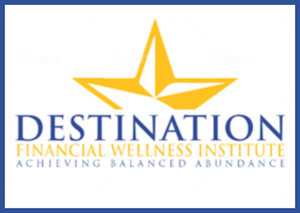 DFWI
Knowledge is the key to building your wealth the right way! Over the last 20 years, BCH has developed this proven, achievable and comprehensive approach towards achieving financial wellness by way of unbiased education and guidance through the development of your personal financial plan. Your financial knowledge is just as important, sometimes more important, than your earned income. What you know will make you money – what you do not know will take money from you. Therefore, you must become knowledge rich before becoming financially rich. Start your journey to Destination: Financial Wellness!
About Us
It's not what you make, but what you keep, save, invest and grow. These truths are the foundational pillars that BC Holdings has established as its unwavering principals of financial empowerment, lifestyle management and wealth building. BC Holdings is quickly becoming the foremost resource for true and balanced financial readiness and wellness in our workplace and collegiate addressable markets. 
Frequently Asked Questions
Is BCH a fiduciary?
No. BCH is an independent for profit financial education organization with a social enterprise and business to business model. There are no direct sales or transactions between BCH and the consumer, employee or student. All business transactions are between the organization and BCH. This structure gives us the freedom to deliver unbiased financial education and assist organizations, businesses, colleges and universities and government agencies in need of support. BCH information and training is for educational purposes only and should not be construed as investment advice. You should consult a qualified, licensed, investment professional for questions relative to investment or other fiduciary matters.
Do you have an on-line or web-based option?
Absolutely – In addition to BCH's "Boots on the Ground" Action-based live workshops and seminars, BCH has a state of the art activity-based financial readiness and engagement platform called Destination Financial Wellness (DFW). Our financial readiness resource tools for financial planning carry you from cradle-to-college, college-to-work and work-through-retirement.
How do you measure the outcomes and effectiveness of financial readiness and wellness training?
BCH programs are evidenced-based and uses different models to determine the outcomes, effectiveness and ROI and ROT (time) of financial readiness training that are closely aligned with client expectations. But generally speaking, pre and post surveys, pre and post tests, assessments and course evaluations are standards tools used to measure program outcomes. Additionally, credit scores, debt reductions, retirement plans participation increases and retirement plan loan reductions, university default rate reductions and the amount student borrow are other ways success is measured with clients. Finally, three, six and twelve month surveys of the end user's experience, progress report and feedback serve as tremendous indicators of the long-term value for employees or students. Undoubtedly, employee retention, performance/productivity, morale and stress at the workplace are key indicators that we monitor closely during our anonymous financial assessments.
Numbers that speak for themselves…
% of Americans Live Paycheck to Paycheck
WSJ 2015
% of Americans have less than $1,000 in checking and savings combined
Forbes Jan 2016
% of student loans in delinquency
Federal Reserve June 2016
Our life-changing programs improve employee readiness, performance/effectiveness, bottom-line profits, and default rates.
Our team has over 40 years of experience in financial education and employee empowerment.
BC Holdings is on the leading edge of technology and uses the latest financial readiness E-Learning programs and tools designed to deliver impactful training around the globe.
Testimonials
Here's what just some of our clients have said
TBC Holdings, LLC served as a valuable partner for CVS Caremark facilities, our facility production and our overall mission readiness. Clearly the business case for employee financial wellness programs is to enhance our personnel readiness.
Personnel readiness directly impacts employee performance. BC Holdings not only met this significant need for CVS Caremark, but far exceeded the expectations and outlined objectives we wanted to see from a total financial wellness partner.
— Reuben Hamilton Jr., Former Manager, Supplier Diversity/Strategic Sourcing & Procurement, CVS Caremark
The amount of our loan requests has decreased because students have a better understanding of why they don't need to borrow more than what is needed for school; more students are paying their loans back on time which has had a direct impact on our loan default rate of 2-3%; more students are paying back their student loans before they graduate; more students are living the lifestyle of a student rather than a doctor (i.e., not buying expensive cars, purchasing property, etc.). We are excited about adding your new and extended services for our students. In addition, we will begin using your program as an important distinction and competitive edge in our marketplace for many years to come.
— Roxie E. Johnson, Assistant Treasurer MeHarry Medical College
As a CEO, you value your employees and their ability to be productive, focused and performance driven for our customers, stakeholders and company. Investing in our employees was central to our success at O'Charley's Inc.(a national multiunit casual dining restaurant company). As one of our trusted partners, BC Holdings played a fundamental role in training our employees and had an impactful role in developing the amazing culture we strived to create throughout a company. Their attention to detail, training insight and unique understanding of people made our investment in their company and program a value add and worth the investment in our people. I strongly recommend BC Holdings, LLC.
— Gregory Burns Board Member, Pinnacle Financial Partners, Formerly CEO, O'Charley's Inc.
BC Holdings, LLC has trained employees throughout our Engineer Research and Development Center (ERDC) individual Laboratories from multiple locations throughout the country. They have consistently given our employees the highest level of training for almost a decade. I am very pleased with their training expertise, understanding of our employee populations throughout the country, and the continued education and training even after they leave a location. I am excited that they are expanding their presence throughout the Corps and look forward to their continued service to our employees moving forward.
— Pam Simpson, ERDC Training Program Coordinator, United States Army Corps of Engineers
Would you like to speak to one of our financial educators over the phone? Just submit your details and we'll be in touch shortly. You can also email us if you would prefer.
For Businesses: Do you have questions about our on-site (live) workshops, keynotes, or E-Learning financial education programs for your workforce? Send us an email and we'll get in touch shortly, or phone 1.615.826.7861 between 08:00am and 5:00pm CST, Monday to Friday — we would be delighted to speak.
For Individuals: Would you like to contact one of our certified financial educators? Just email us your details and we'll be in touch shortly.
Note: Your details are kept strictly confidential as per our Privacy Policy.
It's not what you make, but what you keep, save, invest and grow. It's not what you make, but what you keep, save, invest and